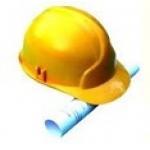 Open Now!
Monday to Sunday
9am - 5:30pm
Open on public holidays
About us
About Us
de Silva Safety Services is a health and safety consultancy whose field of expertise is wide and deep and which strives to give close attention to professional service. de Silva Safety Services can assist the client avoid costly criminal court cases by guiding the business through the maze of health and safety legislation. de Silva Safety Services is able to help reduce the clients exposure to civil claims of illness or injury. de Silva Safety Services can assist in the promotion of the right health and safety culture. de Silva Safety Services uses consultants who are chartered safety practitioners and who are registered Consultants with the Institution of Occupational Safety and Health.
Services
The training of staff is critical to the on going health and safety performance of the business. Our training is relevant to the actual needs of the client; concise and not stretched to fit a whole day unnecessarily; and, presentable to all levels of staff competency. de Silva Safety Services is able to provide Retained Safety Adviser services, tailored specifically to the needs of the business activity and its size, and at a competitive price. Risk assessment is the most used widely used tool to identify hazards and risk in the workplace, and we are able carry out work task analysis and to assess risks from a wide range of hazards, specifically required by legislation or not. We stand out in our ability to identify reasonably practicable solutions!



Assessing fire risk can be somewhat daunting to inexperienced staff. de Silva Safety Services is able to carry out suitable fire risk assessments and to advise on relevant engineering and management precautions to take to reduce the risk of injury to persons or damage to buildings, from the simple office accommodation to the more complex industrial premises.






Specialist Services
The services de Silva Safety Services can provide, offer significant benefit to organisations wishing to improve their safety management performance.
Health and Safety Management Solutions
A health and safety management system is very similar to the Management systems found elsewhere in a business. Managing money coming into and going out of a business for example, is usually scrutinised very carefully, with competent bookkeepers, accountants and auditors, closely monitoring compliance with well thought out company policy and procedures, and ensuring that the business complies with the various financial laws. Thus, a sound company manages its money..... for further details of how we can help your company, please visit our website, or call on 01344 441494.

Trade Bodies / Associations
Institution of Occupational Safety and Health, International Institute of Risk and Safety Management.
Image Gallery
Health & Safety Consultants
Registered Consultants with the Institution of Occupational Safety and Health. Find out more at http://www.scoot.co.uk/CLNR375
Other Services
gallery
website
Customer Service / Helpline
Free Quotes
Payment Methods
Cash, Cheque, Bank Transfer
Trading Since
2001